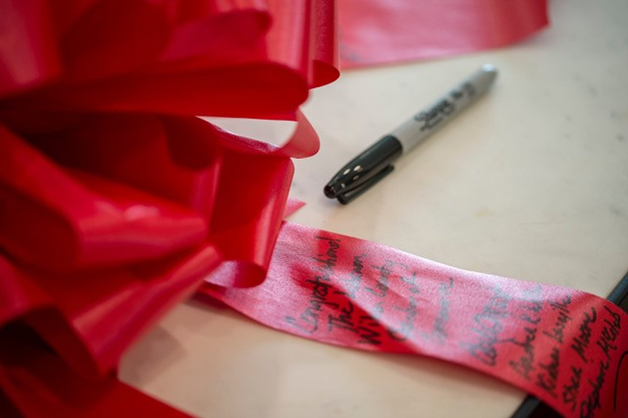 Ironwood Apartments in Lebanon, TN hosted a Ribbon Cutting ceremony to celebrate their grand opening. The ceremony was on Thursday, March 16th from 4 p.m. to 6 p.m. The event was well-attended by local business leaders and city officials.
Ironwood Ceremony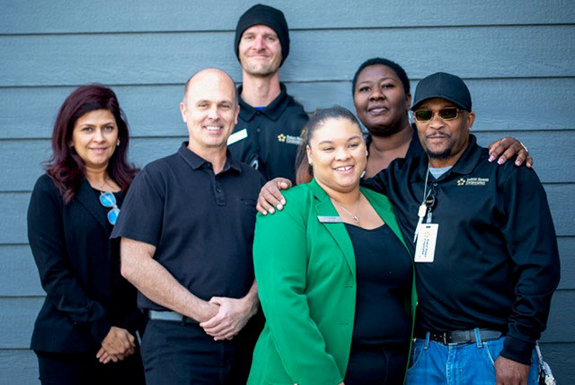 Ironwood is an affordable multi-family apartment community located in Lebanon, Tennesee. The 186-unit LIHTC development will serve the 60% AMI workforce and families in an underserved area of Greater Nashville. Ironwood has 1-, 2- and 3-bedroom apartments and the community includes a beautiful clubhouse featuring a community room, kitchen, fitness center, business center, central laundry, and an outdoor pool.
The Ironwood Ribbon Cutting Ceremony was designed to introduce the property and onsite team to the Lebanon community; build relationships with local businesses; and showcase the apartment homes. The Ironwood team utilized local businesses for the catering and logo-branded swag gifts were presented to the attendees. Those in attendance included multiple business owners who are members of the Lebanon Chamber of Commerce including Servpro, State Farm, and various area doctors. The management team served as tour guides and offered guided tours of the clubhouse, amenities and the apartment homes. The actual Ribbon Cutting was held at the entrance to the Leasing Center and was followed by refreshments and socializing in the clubhouse.  The successful event celebrated Pedcor's entry into the Lebanon apartment community with the goal of introducing stable, affordable, and quality rental housing to the residents of Lebanon. Ironwood Apartment Homes was built by Signature Construction, LLC, a Pedcor Company, and is managed by Pedcor Homes Corporation. Ironwood Apartment Homes is one of 189 apartment communities in the Pedcor Companies' portfolio, which includes seven developments in Tennessee. Ironwood is the first in the Lebanon market.
---
Pedcor Companies is a full-service development, construction, property management, banking and finance team committed to creating stable, inclusive, and quality rental housing across the nation. We are cultivating thriving communities. For more information, please visit our website.
Pedcor supports the federal fair housing act and all state and local laws prohibiting discrimination in housing with regard to race, color, religion, national origin, sex, familial status, handicap, creed, sexual orientation, gender identity, and lesbian, gay, bisexual, transgendered (LGBT+) individuals. Pedcor is an equal opportunity provider and employer.