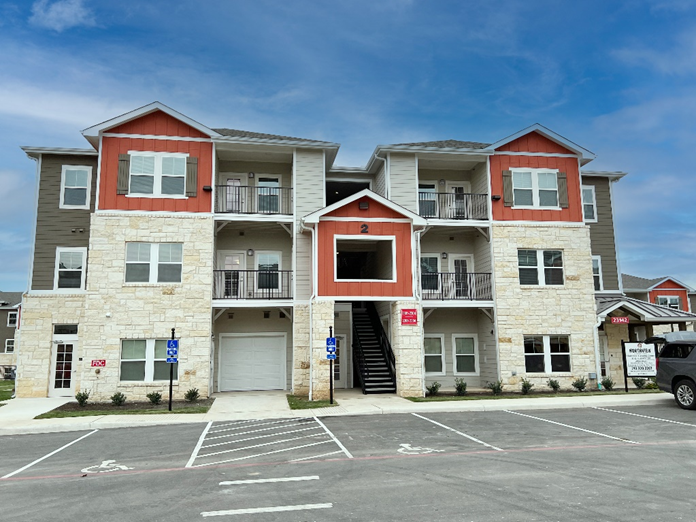 Pedcor Management Corporation has opened the clubhouse doors at Northview Apartment Homes, a new affordable housing community in San Antonio, Texas. The Northview team opened the leasing office to the public on September 6th, 2022.
Northview Apartment Homes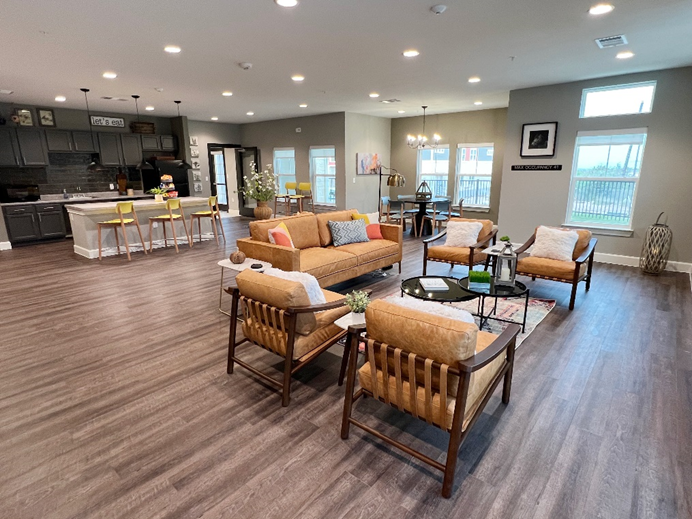 Northview Apartment Homes is a Low Income Housing Tax Credit (LIHTC) community with a mix of one, two, and three bedroom floorplans. The community offers apartments to households earning from 30% to 60% of the area median income (AMI). The apartments are showcased by large living spaces, a private patio or balcony with outside storage, full-size washer/dryer connections, walk-in closets, energy-saving appliances, ceiling fans, and more.
Built by Signature Construction, LLC, a Pedcor Company, Northview consists of nine two-and-three story buildings, scheduled for completion in Fall 2022. Within the community, residents can enjoy a fitness center, swimming pool, fenced dog park, playground, covered picnic pavilion with grills and seating, and other community amenities. Northview is located at 23142 US Highway 281 N, San Antonio, TX, 78258.
A Pedcor representative states, "We at Pedcor are always eager to develop in San Antonio, but we are particularly pleased to be in the Stone Oak area and be part of the tremendous growth along the Highway 281 corridor. While this apartment complex will provide much-desired amenities and services to our residents, the surrounding community will provide access to great schools, employment, entertainment, professional services, shopping, and more. We are so excited for the families who will live here!"
Northview will provide stable, inclusive, and quality rental housing for residents of San Antonio. Northview is one of 187 apartment communities in the Pedcor Companies' portfolio, which includes 18 developments in Texas and seven in the San Antonio market.
---
Pedcor Companies is a full-service development, construction, property management, banking and finance team committed to creating stable, inclusive, and quality rental housing across the nation. We are cultivating thriving communities. For more information, please visit our website.
Pedcor supports the federal fair housing act and all state and local laws prohibiting discrimination in housing with regard to race, color, religion, national origin, sex, familial status, handicap, creed, sexual orientation, gender identity, and lesbian, gay, bisexual, transgendered (LGBT+) individuals. Pedcor is an equal opportunity provider and employer.