Pedcor Homes Corporation has expanded into a new market, Tallahassee, Florida. The Westcott Apartments is located at 3909 Reserve Drive in Tallahassee. Tallahassee is the state capital of Florida and offers a variety of attractions, innovation, and a robust community for Pedcor's latest acquisition.
Tallahassee Apartment Community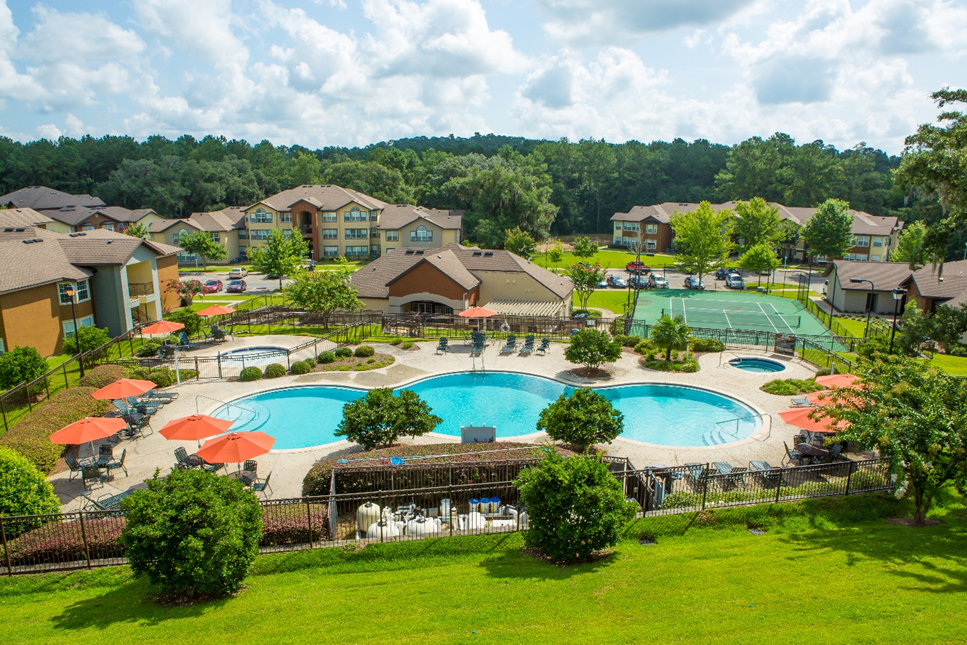 Pedcor Homes Corporation is a wholly-owned subsidiary of United Fidelity Bank, fsb, formed to manage affordable and market-rate apartment communities, multi-use properties, and acquisitions throughout the United States. PHC acquired The Westcott Apartments on June 27, 2022. Pedcor continues to cultivate thriving communities in Flordia's capital and beyond. The Tallahassee apartment community is the 16th Florida community in the Pedcor portfolio. The Westcott marks the 10th acquisition in 2022 and the 32nd acquisition since 2018.
"Westcott has the upside potential we are looking for in a property. PHC is planning on doing over $8,000,000 in rehabs to improve the property and achieve our projections," said Rick McCool, EVP and COO of Pedcor Homes Corporation.
The community offers 444 apartments with an array of one, two, and three bedroom floor plans that are comfortable, sleek, and modern. It is a luxury living community only a short drive away from Governor's Square Mall, fine dining and wonderful entertainment venues in downtown Tallahassee. Westcott residents can enjoy two swimming pools, two fitness centers, a tennis court, lounge areas, a pet washing station, and other unparallel amenities. Take a peek and learn more about the community by clicking on this link.
---
Pedcor Companies is a full-service development, construction, property management, banking and finance team committed to creating stable, inclusive, and quality rental housing across the nation. We are cultivating thriving communities. For more information, please visit our website.
Pedcor supports the federal fair housing act and all state and local laws prohibiting discrimination in housing with regard to race, color, religion, national origin, sex, familial status, handicap, creed, sexual orientation, gender identity, and lesbian, gay, bisexual, transgendered (LGBT+) individuals. Pedcor is an equal opportunity provider and employee.